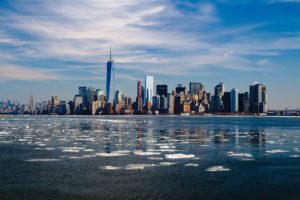 Terror has struck our nation once again over the weekend with explosions in the New York and New Jersey. Thankfully, no one was killed and the suspect was apprehended before any further attacks could occur. He was taken to the hospital to be treated for injuries sustained during his capture — the extent of those injuries is unknown.
So, what's next for Ahmad Rahami, the 28-year-old naturalized US citizen from Afghanistan taken into custody yesterday?
Well, that depends! Some are calling for Rahami to be declared an enemy combatant so that he can be interrogated without a lawyer. But, given the reach of Rahami's alleged acts (explosive devices in two states over a three day period), law enforcement can question him BEFORE he has a chance to talk to a lawyer even without that designation.
Critics will roar but it is perfectly legal so long as there is good cause for law enforcement to believe there is a continued threat to public safety. It is known as the public safety exception — it allows law enforcement to question a suspect to the extent necessary for the police "to secure their own safety or the safety of the public."
That's what happened in 2013 with the Boston Bomber. He was taken into custody and spent three days in his hospital room where he was questioned for nearly 16 hours before he was advised of his Miranda rights.
Once law enforcement is certain Rahami acted alone and that there are no possible impending terrorist attacks, they'll read him his Miranda right and the case of US v Rahami will officially begin.
The Third Wiehl is where Lis shares some of her thoughts on the day's news or anything else that grabs her interest. Find more Third Wiehl postings on Facebook. You can also follow her podcast, Wiehl of Justice, on FoxNews Radio.